How I earned a $2k bonus with Goalscape

Contrary to the title, Goalscape didn't earn me the bonus - but it was essential in managing the project. Here's how...
My client recently sent me a cool $2,000 USD for completing a project and meeting a tight deadline.
The project objective was to convert a finished iPhone app design to the Android platform. Making sure that every screen and possible action in the app was conceptualized and customized for Android.
The app consisted of 36 user scenarios that all combined to showcase the final product. It was my job to take each one of these scenarios and recreate them for the Android. While for the most part the UI for both of these platforms can be quite similar, it is the the UX that is more significantly different. Particularly given that Android devices have a hardware back button; which gives users a little more physical control of app navigation.
Anyway, it was a big project. Wtih a tight deadline. And a cash incentive for getting it done on time. A perfect opportunity to deploy Goalscape.
Goalscape is a unique and very visual orientated goal management software. I tend to use it in the context of project management. Goalscape is like a giant pie chart that fills up as you make progress towards your goal or business objective.
My goal consisted of converting the 36 iPhone app scenarios to the Android. Here's how I organized my 'Goalscape'.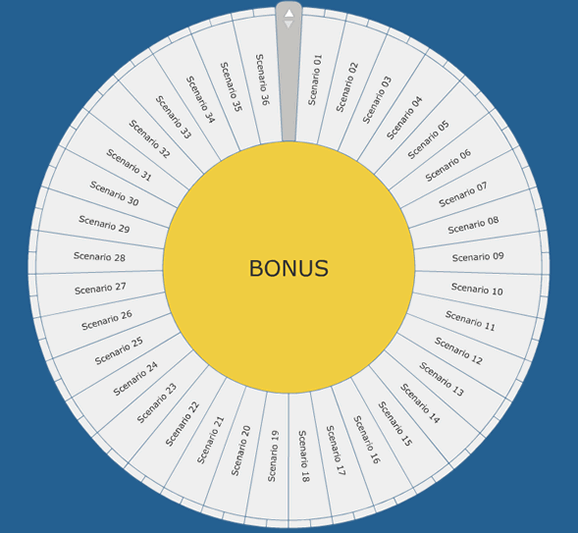 I organized all 36 scenarios as 'Subgoals' of the primary goal (achieving my bonus).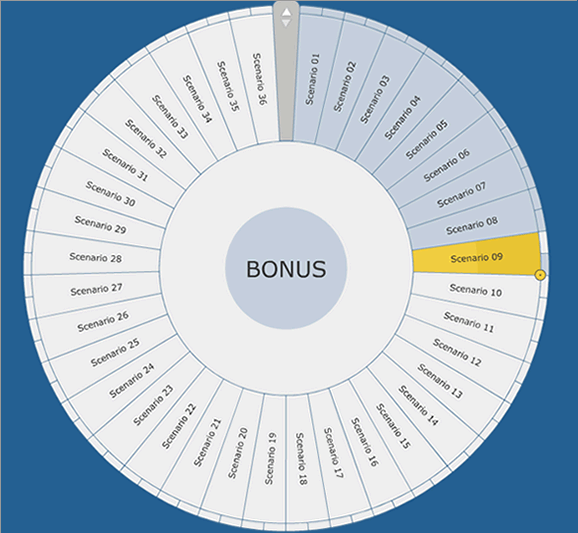 As each one was completed, I could check them off one at a time. The total aggregate progress is visualized in the center.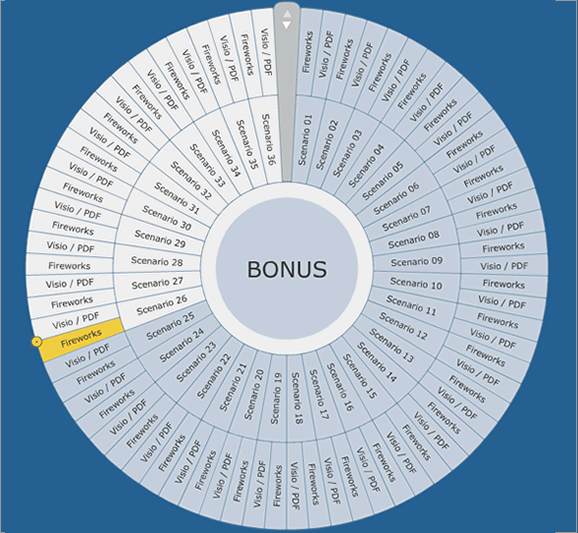 In the above screenshot, I have reveal that each Subgoal actually consisted of two more Subgoals! This is because my design work on each scenario involved two key components A) using Adobe Fireworks CS5 to complete the UI and B) exporting and organizing each of the UI screenshots into Microsoft Visio so each scenario could be saved and previewed as a PDF.
With Goalscape you can have a countless number of subgoals; making it a versatile management tool for even the most complex of projects. I use it everyday to track progress on a network of long term business objectives.
It's my choice platform for visualizing the most important business metric of all: progress.
On this particular project, visualizing progress was key to meeting the deadline and getting that $2k bonus. It put the total workload into perspective; enabling me to gauge how close I was to reaching the goal. An effective strategy for micromanaging the time leading up to an important deadline.
If you haven't already read my Goalscape review make sure to download it today.