> posts tagged with
Apple

...
How to watch movies on the iPad without needing iTunes
The scenario: with an impending 10 hour flight - you need to load up the iPad with entertainment.
The dilemma: you want to avoid using notoriously bloated iTunes.
Furthermore, you need an app that can play any format like DivX so you don't have to deal with converting files or compatibility issues.
On a recent trip to Japan, I faced this scenario - and was able to find the perfect solution just in time. Happily enjoyed a flight full of movies & TV shows (well, my girlfriend did - honestly I mostly just played Super Mario Bros on DS).
Anyway, I wanted to share the solution; to show how you can easily load your iPad with all the movies and TV shows you want - without needing to install big bloated iTunes on your computer.

Top 6 advantages Ubuntu has over OS X & Windows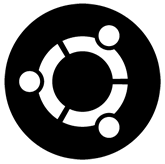 Ubuntu 11.10 is out today! Go download it. OR if you're still on the fence; pondering whether or not you should try dual booting it on your Mac or Windows system - read on.
Virtual Desktops are insanely cool
Out of the box, Virtual Desktops are perhaps the most impressive 'wow' feature of Ubuntu. And not only do they look cool, but they're a tremendous boost for productivity. Its like having an array of dual, triple, or quad monitors (or as many monitors as you want) on a single screen. It exponentially increases the amount of program windows you can comfortably have open at a single time. And once you start using them - you won't ever want to go back to the single desktop paradigm of Mac or Windows.