Top 96 Kick Ass Home Office Setups
Huge amounts of electricity? Yes.

For many of us, we're on the computer(s) everyday. If you're a business nerd making money on the web then it's worthwhile to plunk a few grand into a kickass office setup.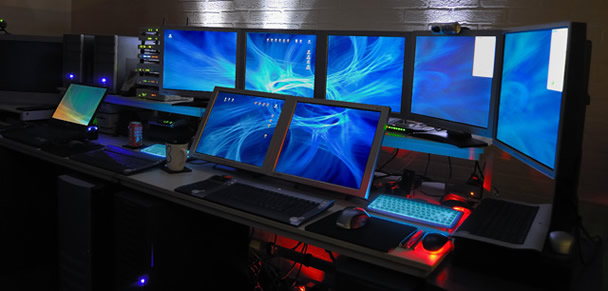 Yet many of these are simplistic, just plain nice looking office setups. The kind that make you feel cozy. Because having an impressive looking home office setup doesn't necessarily mean it has to be an intense, elaborate setup with quad monitors, 3 desktop computers and 2 laptops. Although that is pretty sweet. And that's why they're included too.
So here are the top 96 kick ass home office setups. For a closer look click the link in the heading for each image to view the original source. Special thanks to the Hard OCP Forums and their boatload of nerds posting setups from all over the globe.
The Ultimate Racing setup posted by SpeedyVV on hardforums.com
Beautiful Office setup posted by thedesignworld on SitePoint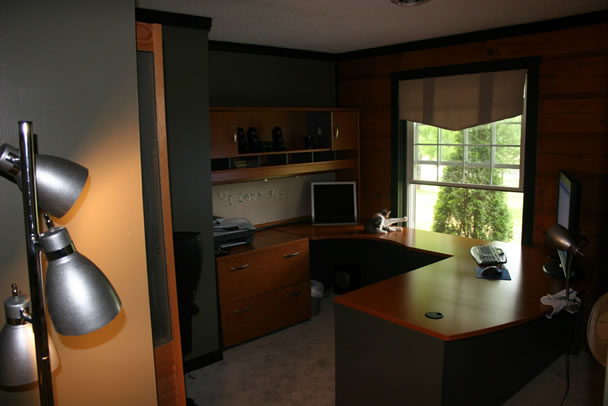 "Sharp" LCD setup posted by jamiee on hardforum.com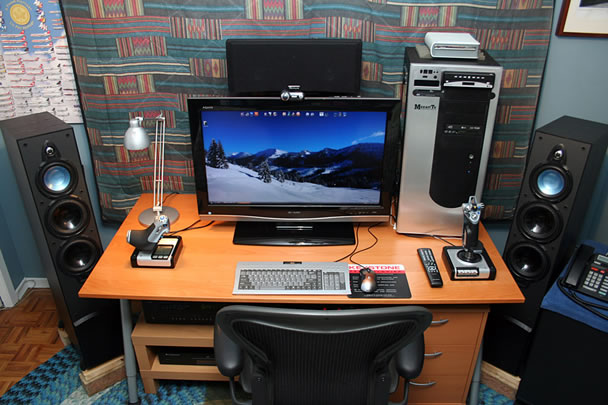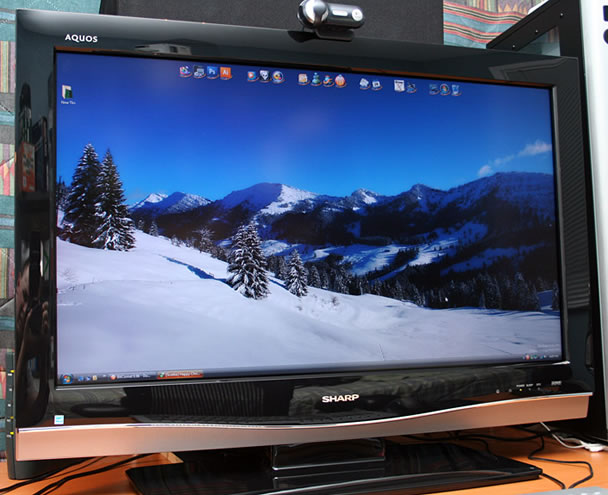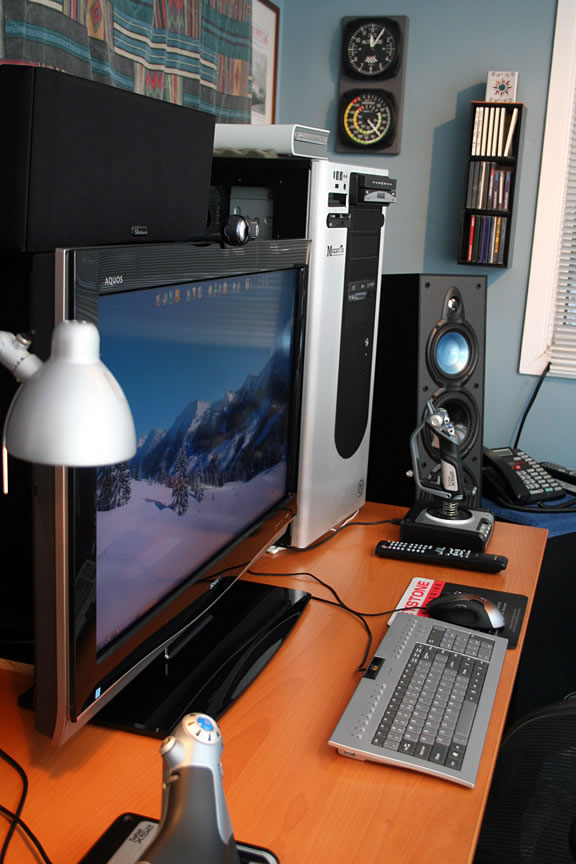 Quad LCD setup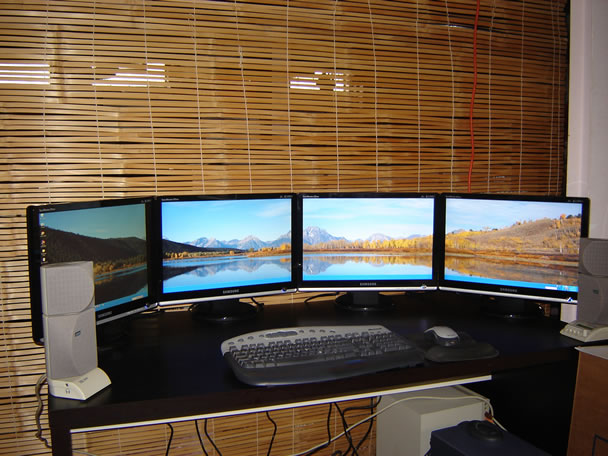 Peaceful Triple Monitor setup posted by jvlazzar on hardforums.com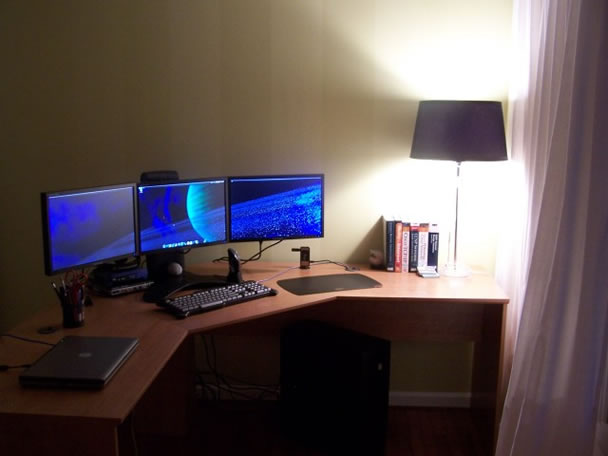 Nice Room, Big Ass Screen setup posted by jakescakes on hardforums.com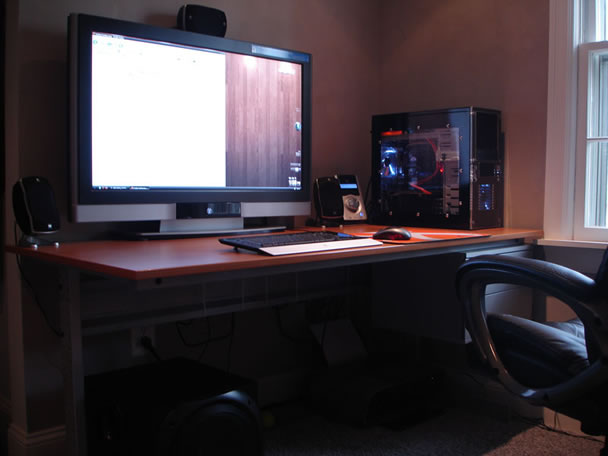 The Creation Station posted by MattGorner on hardforums.com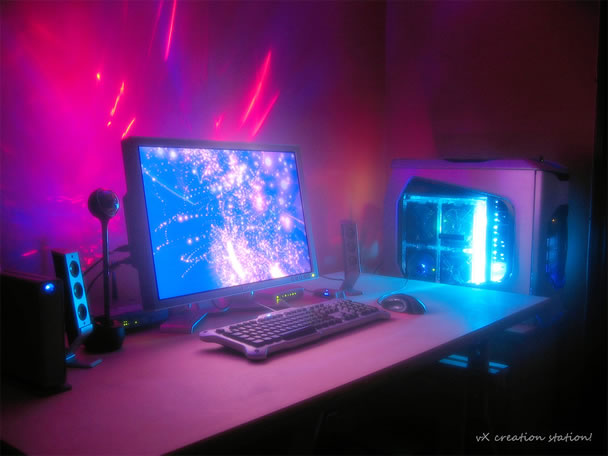 Movie & Game setup posted by PeterMac on hardforums.com
PC Gaming setup posted by fox_au on hardforums.com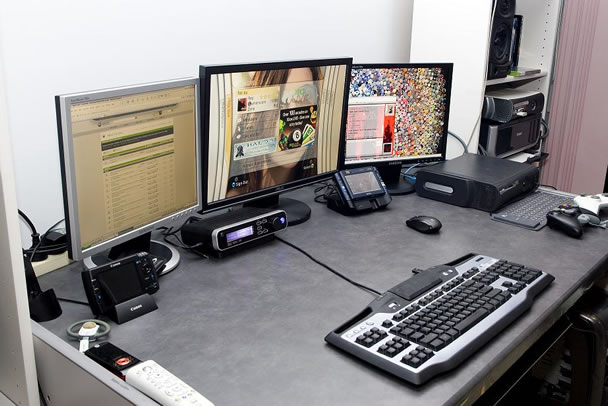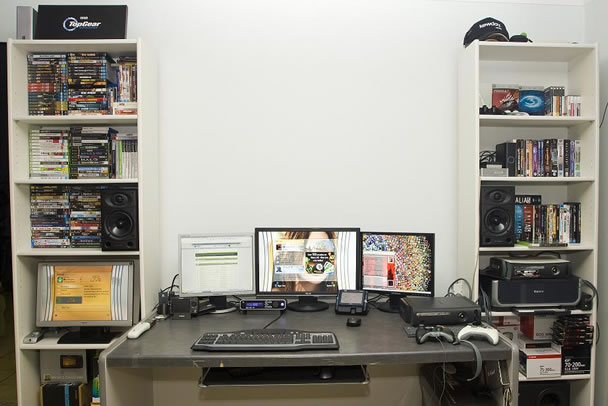 Clean setup posted by cleric_retribution on hardforums.com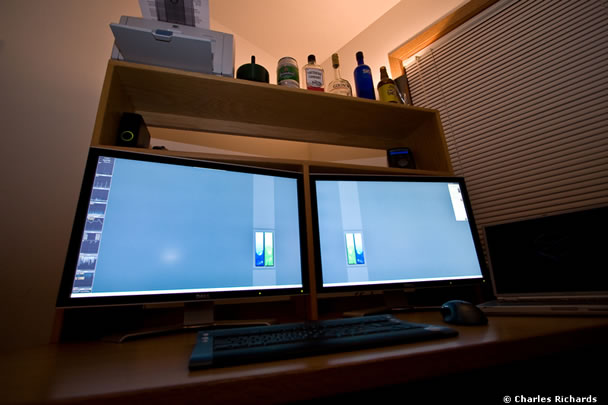 Roger's Desktop setup posted by RSiggs on hardforums.com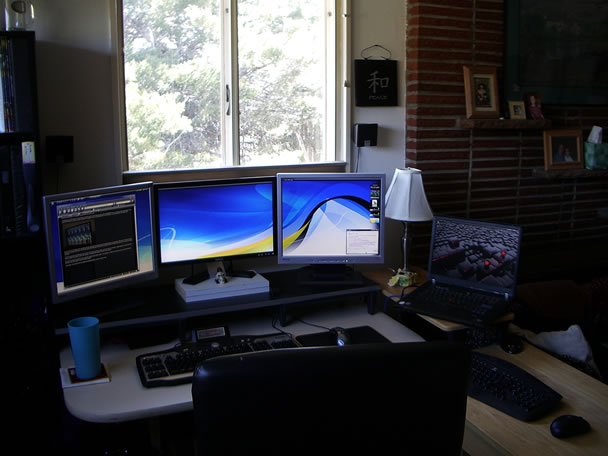 24" + 2x 17" Panels posted by redmasc on hardforums.com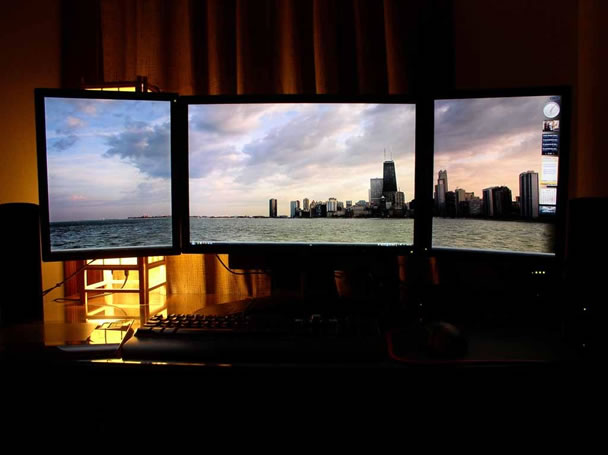 Simple setup posted by Aaron909 on hardforums.com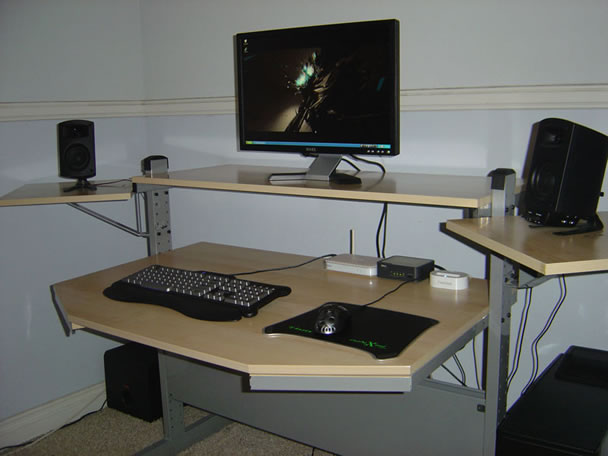 Luxury setup posted by bimmberboy on hardforums.com
Nice Room setup posted by GCTonyHawk7 on hardforums.com
Night setup posted by JinxCA on hardforums.com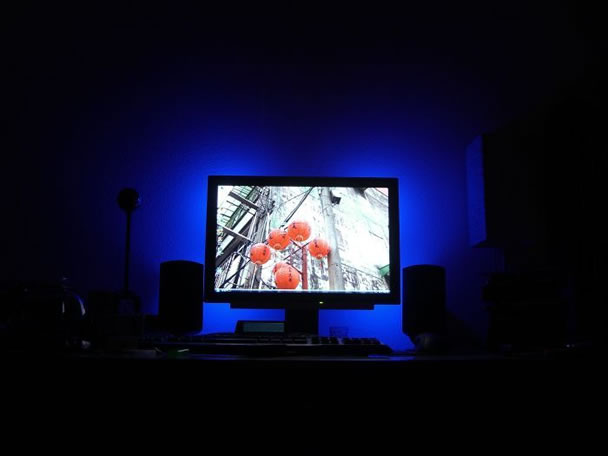 4x 17" setup posted by JinxCA on hardforums.com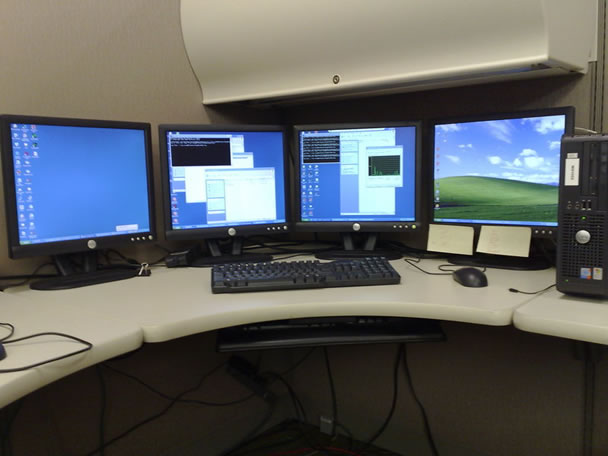 Bad Ass setup posted by ModBoyzz on hardforums.com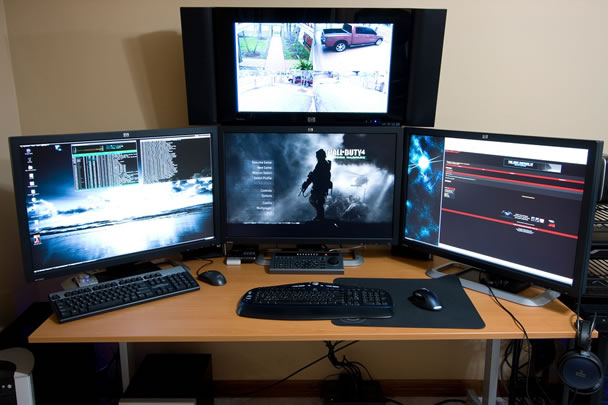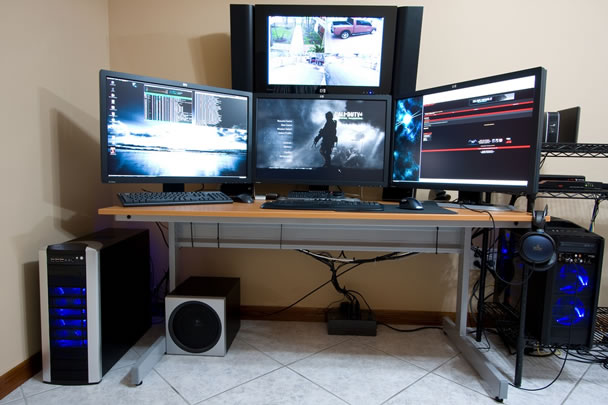 Professional Style posted by zerosports on twoplustow.com
Sleek setup posted by Dishpointer on hardforums.com
The Matrix setup posted by matrix563 on hardforums.com
Glass Desk setup posted by tonhy21 on hardforums.com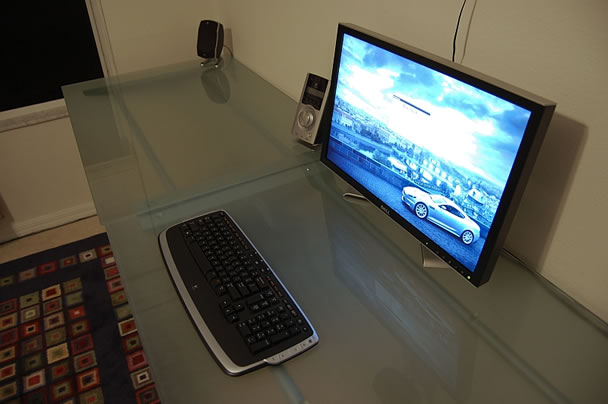 The Organized setup posted by matrix 563 on hardforums.com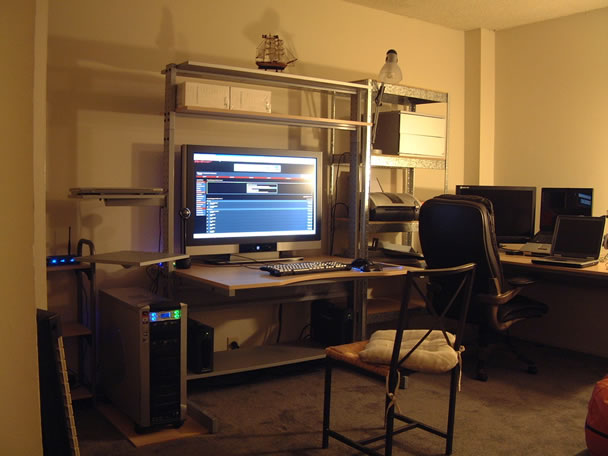 Nice Dual setup posted by antok86 on hardforums.com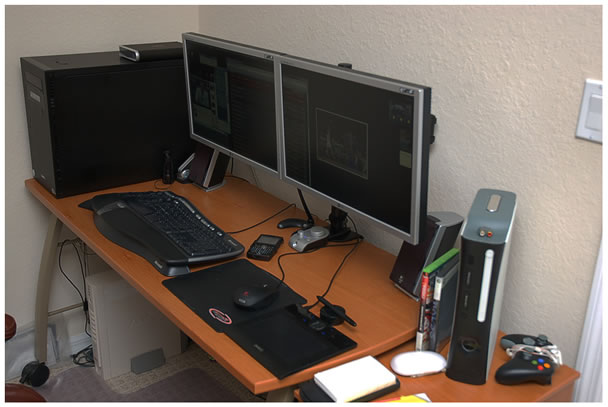 Trippy Background Dual Monitor setup posted by TheSandman2236 on hardforums.com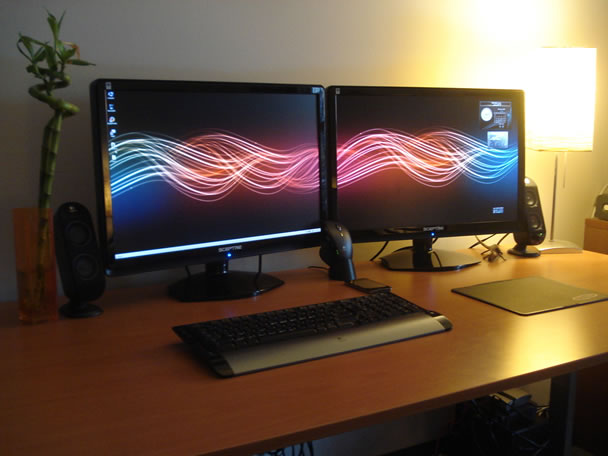 Tight setup posted by stryder2720 on hardforums.com
Wicked setup posted by junglicious on hardforums.com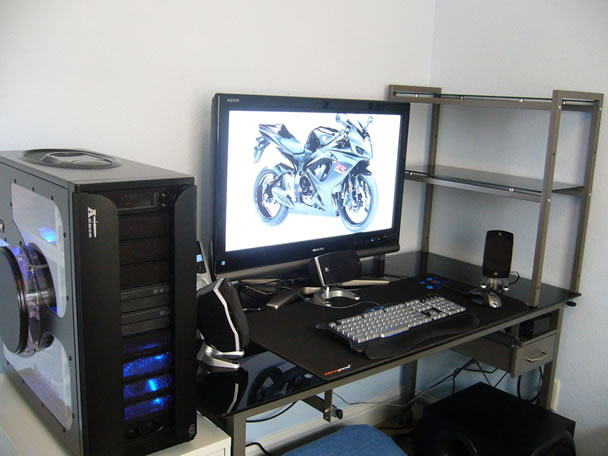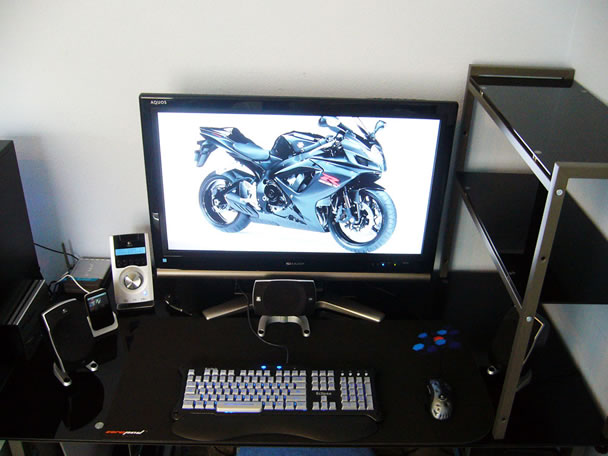 The PC Lab posted by omegafiler on hardforums.com
Black Style posted by NightCoder on hardforums.com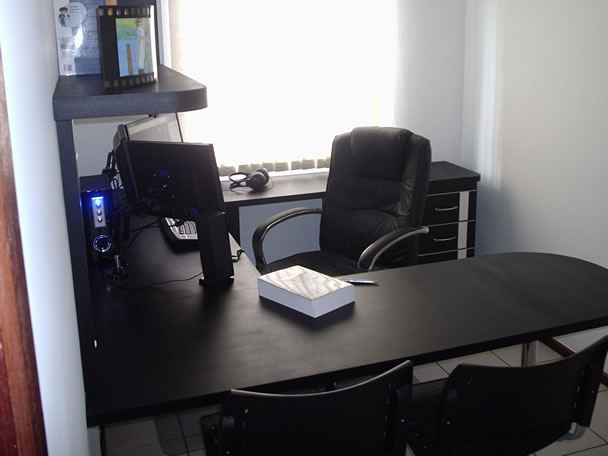 The Industrial Lab posted by SLiCkFX on hardforums.com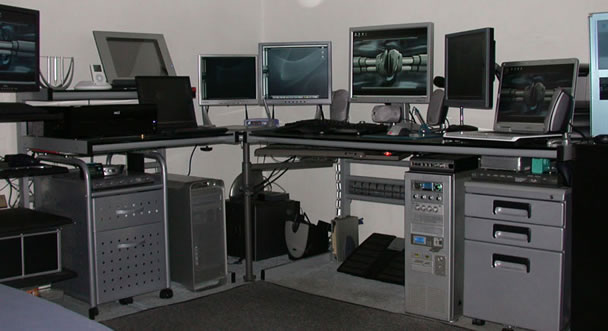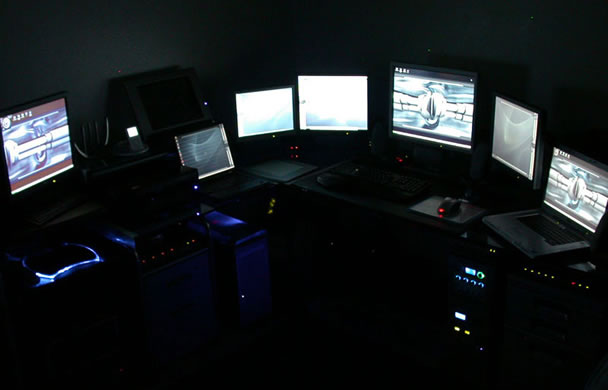 Nice & Clean setup posted by Atar3on on hardforums.com
Three Thirty Inch LCD setup posted by Atar3on on hardforums.com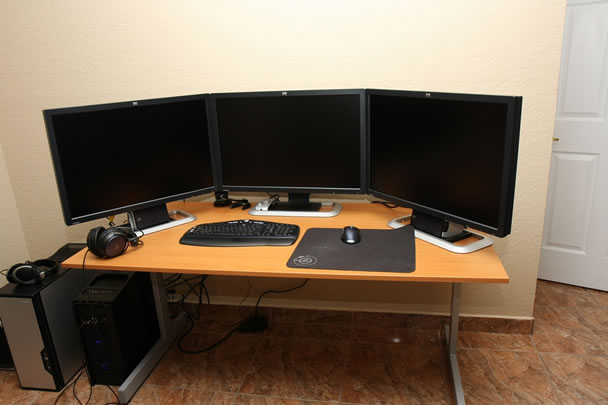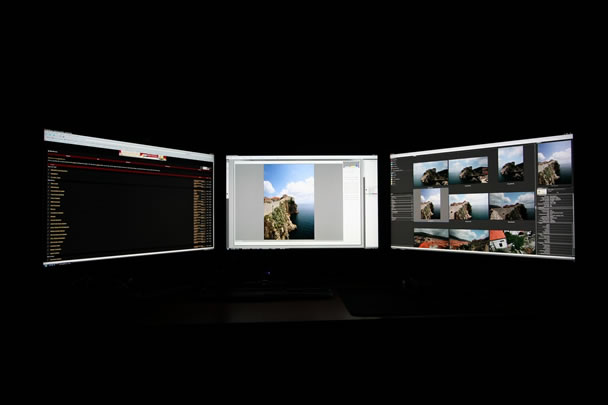 Parallax setup posted by parallax on hardforums.com
The Pro setup posted by JacobC1983 on hardforums.com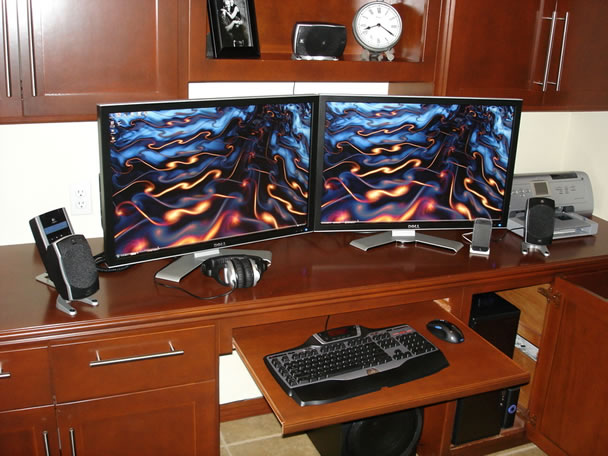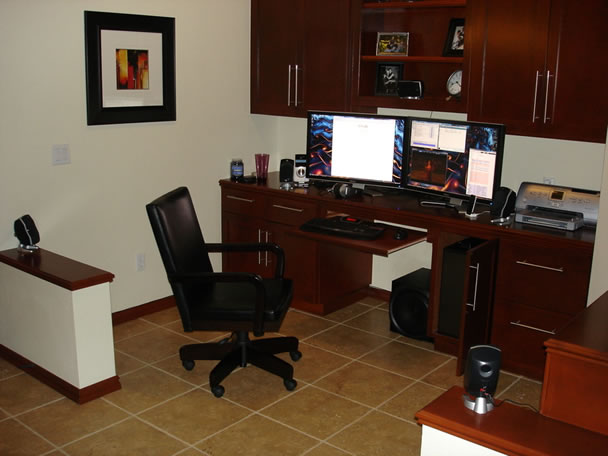 Sky setup posted by markd on hardforums.com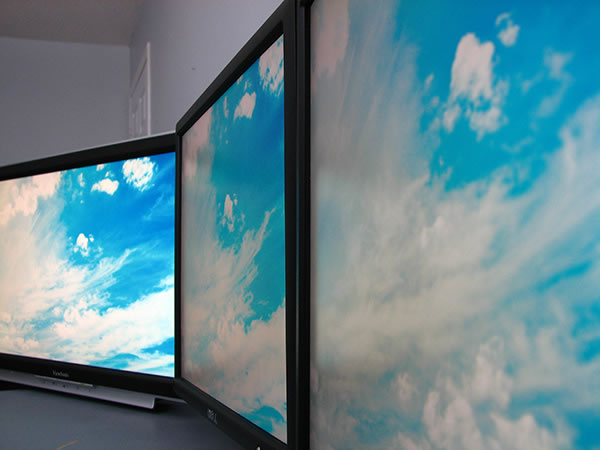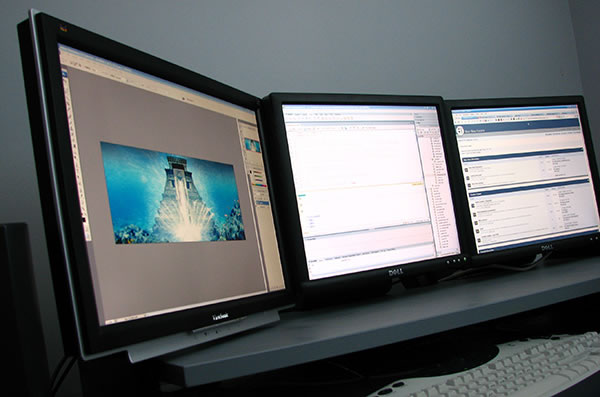 Cool setup posted by xdesix on hardforums.com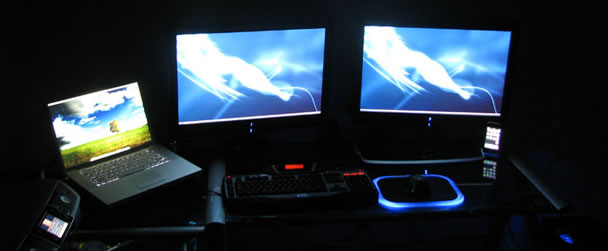 Amazingness posted by GCTonyHawk7 on hardforums.com
Sporty Setup by dudewth on hardforums.com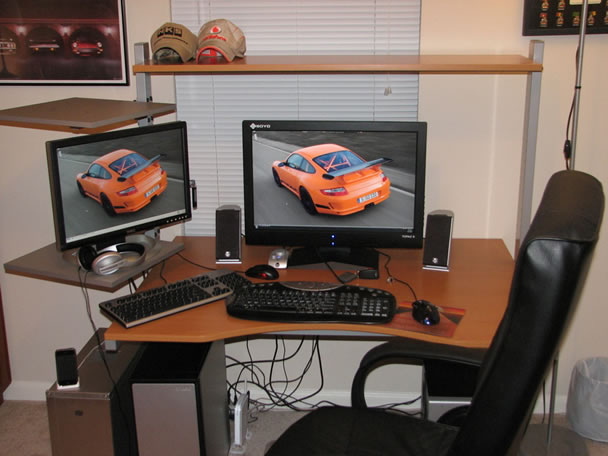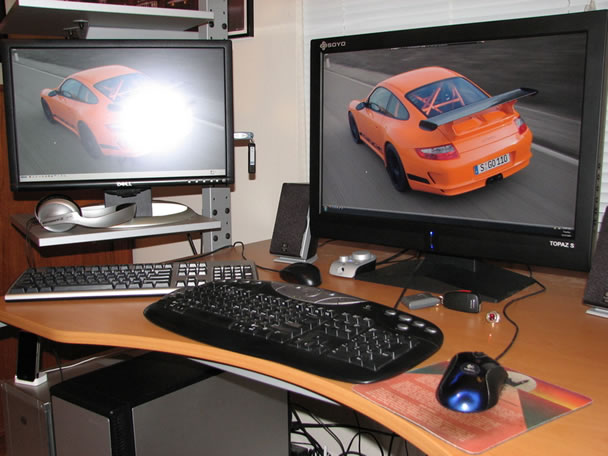 Queit Setup by dudewth on hardforums.com
Blue Style setup by Paladin27 on Flickr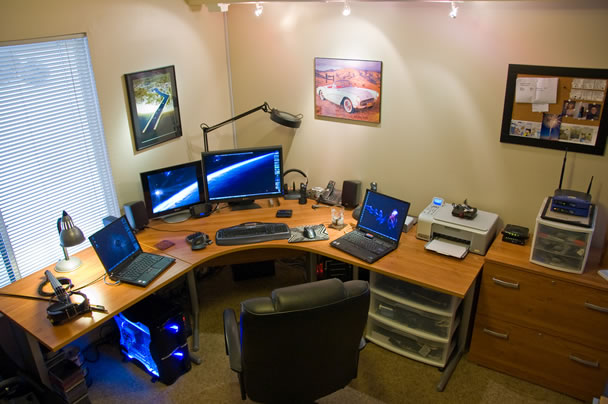 Comfy Office by TranceMist on Flickr
Practical Office Setup by fensterbme on Flickr
Old Man Office setup by Erick Eckel on Flickr
Green Cracker by dziner on Flickr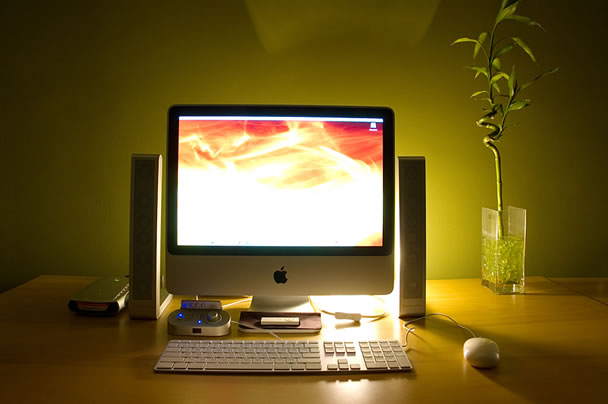 MacBook & Cinema Dispaly by fbrunel on Flickr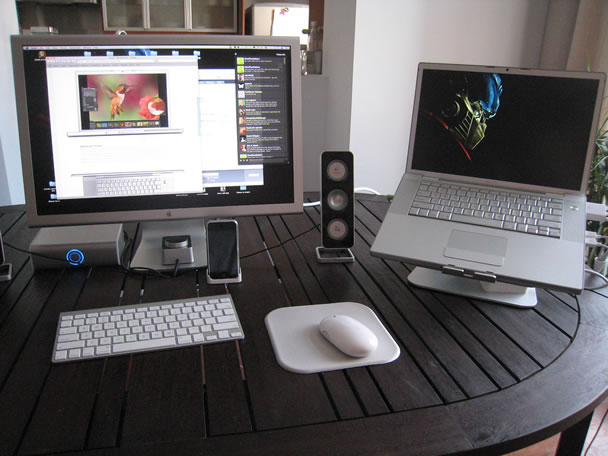 Purple & iMac by rockersdelight on Flickr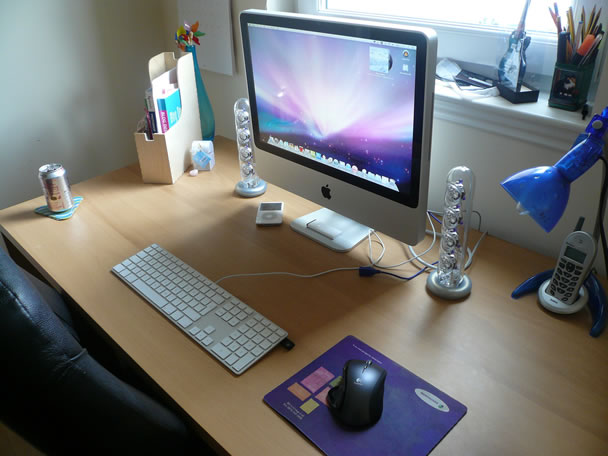 Intense Mac Rig by m2j2 on Flickr
90's Disco setup by Matt Johnson posted on Gizmodo
Death Star Battlestation style setup by dlinc posted on Gizmodo
The Racing DJ setup by dmf posted on Gizmodo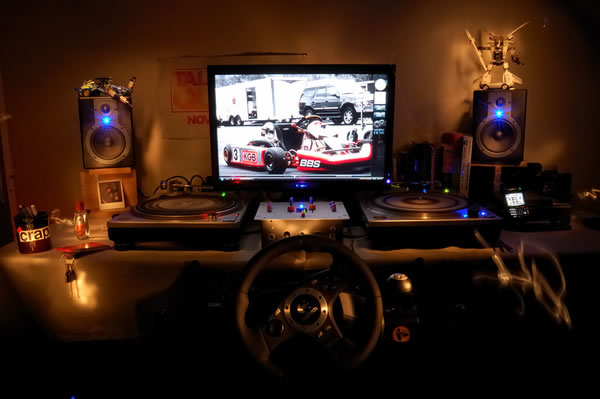 Hacker setup by Steven Larson posted on Gizmodo
Nice View by jmckee posted on Gizmodo
Gun Office by paulc posted on Gizmodo
4 x 23" Apple Cinema setup by Tim Samoff posted on Glennwolsey.com
Nice Macs setup by pasddecontraintes posted on Glennwolsey.com
Triple Mac setup by Ethan Kaplan posted on Glennwolsey.com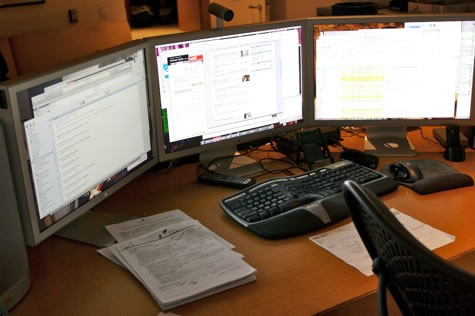 Sick Setup by Stefan Didak's now infamous home office setup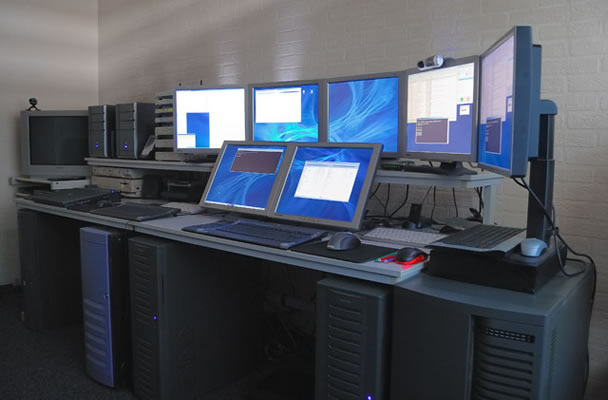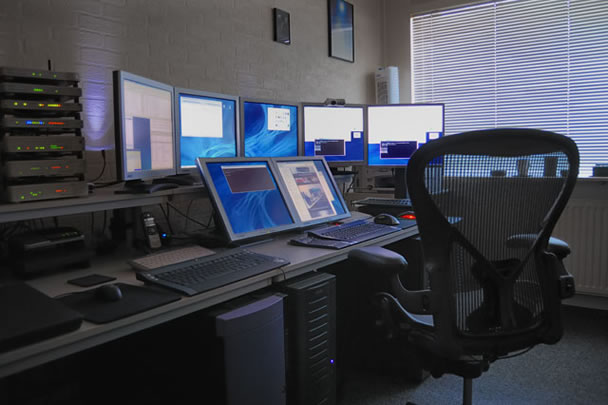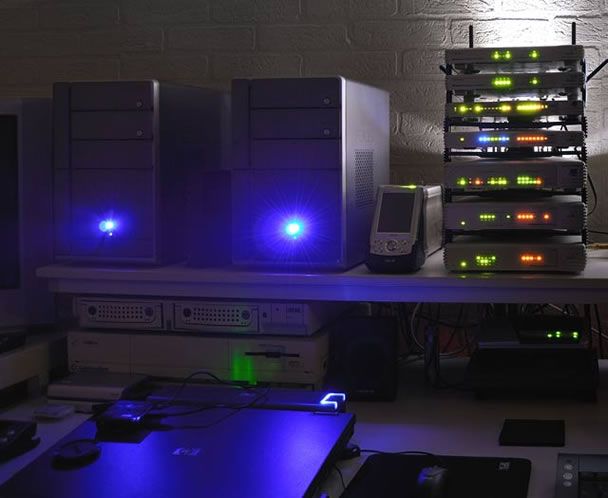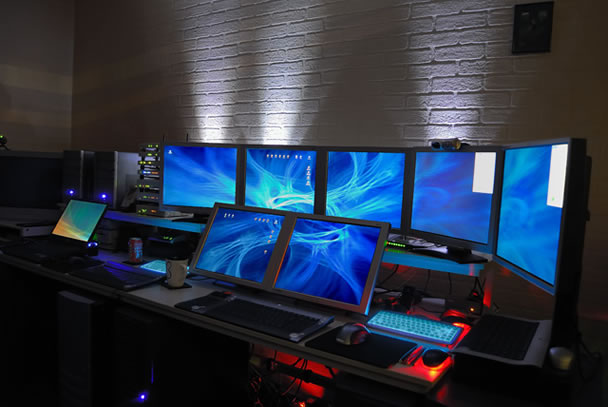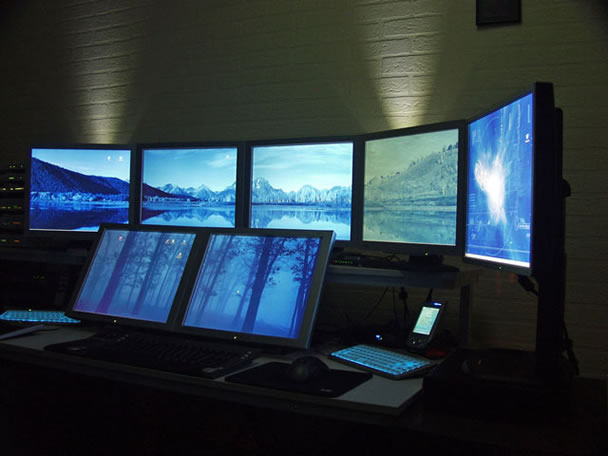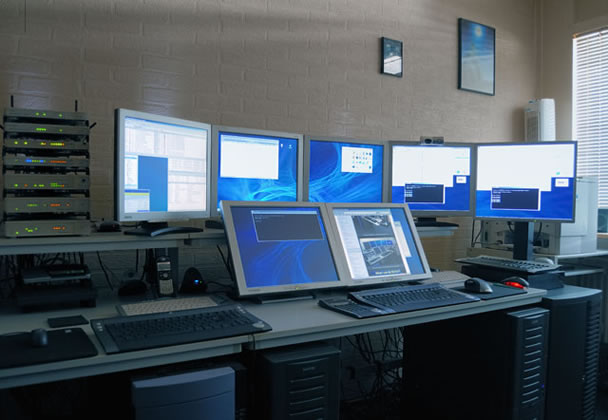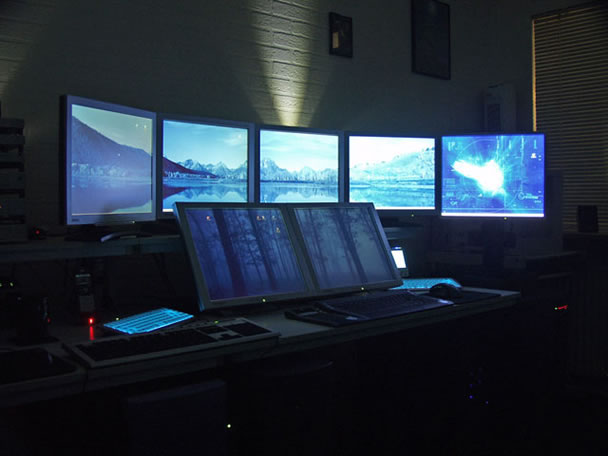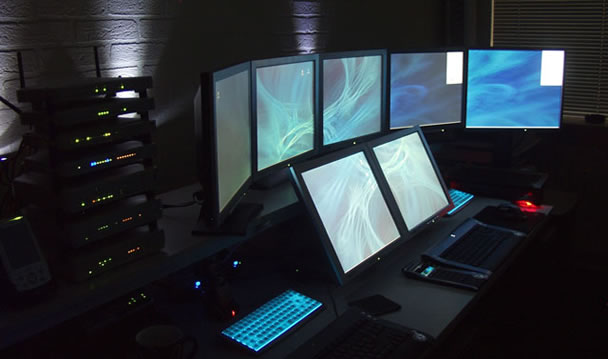 Sexy Red setup by GCTonyHawk7 on hardforums.com